Season 7 Begins NOW!
Please Note New Web Address! wnygirlshockey.com
girls4varsityicehockey.com is no longer active!
Updates to site will be forthcoming.
Please send us any news or updates regarding your teams/players/coaches etc.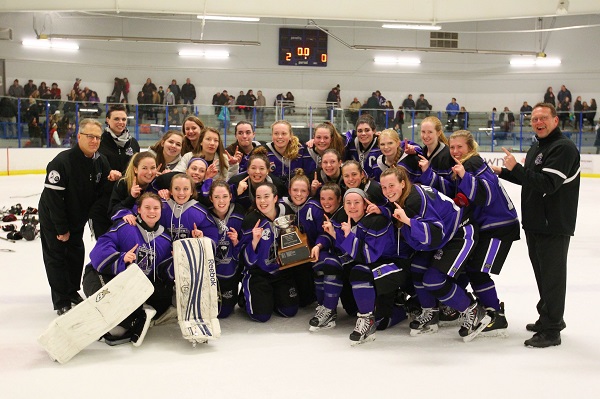 Monsignor Martin - 2016 Federation Champs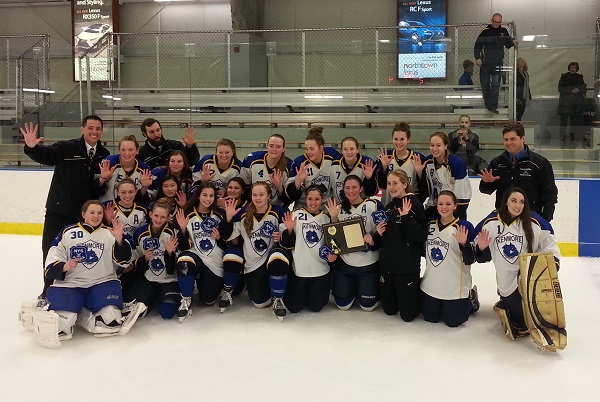 Kenmore/Grand Island - 2016 Section VI Champs
Changing Domain Name to www.wnygirlshockey.com
Email - info@wnygirlshockey.com
New Stats Page - Click Here For Stats
---
Schedule and Standings Are Now Posted
2014-15 Federation All-Stars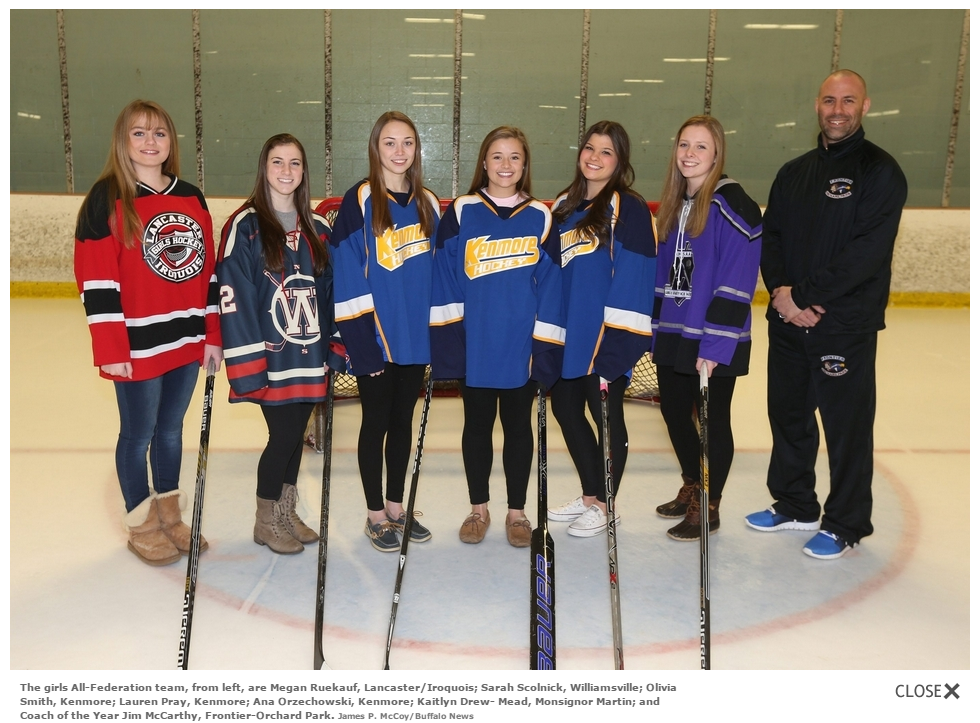 Buffalo News Article
2013-14 Federation All Stars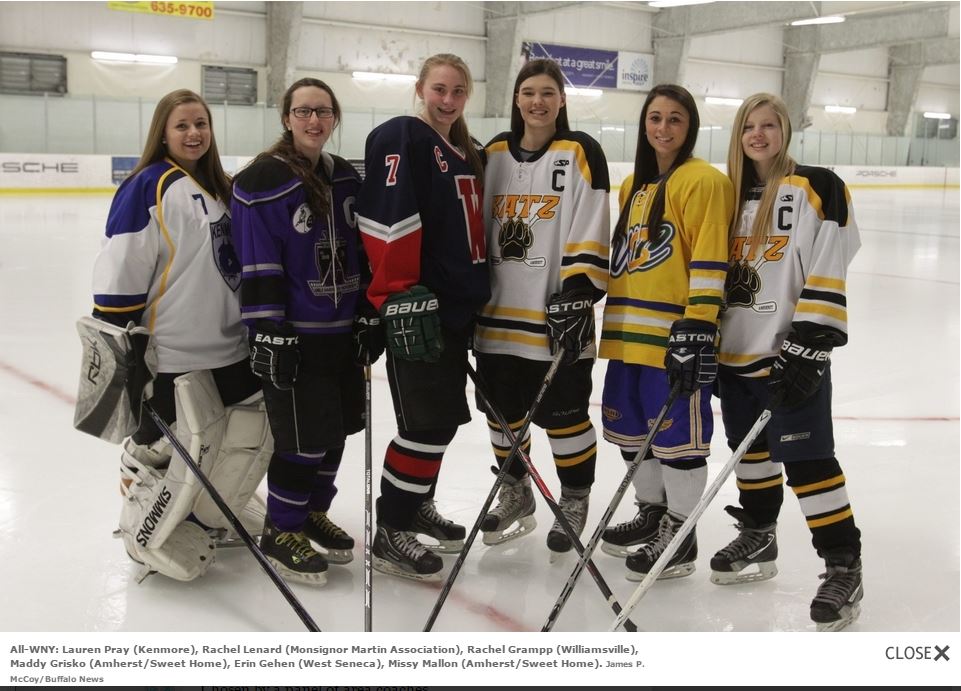 Click For Bflo News Article
---
---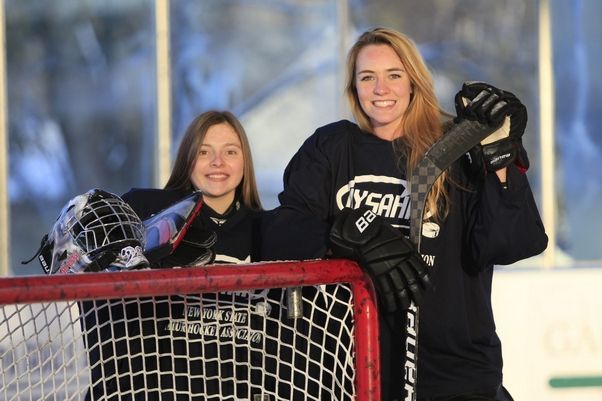 Goalie Madeline Norton and forward Meghan Fonfara have a lot to be happy about as the Lancaster/Iroquois team has done a lot of winning since the schools joined forces. Buffalo News Photo
Lancaster Iroquois Merger a Bit Hit in Girls Hockey
Click Here For Buffalo News Article - Click Here For Article in PDF
---
W. Seneca's Erin Gehen Notches 100th Career Goal!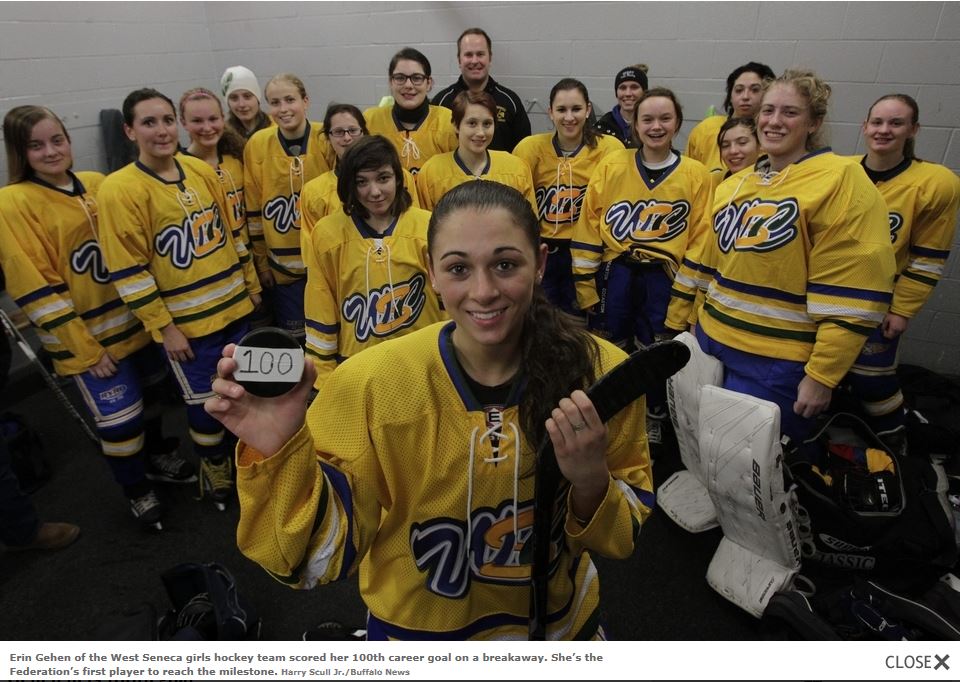 Click For BN Article - - - Click For PDF
---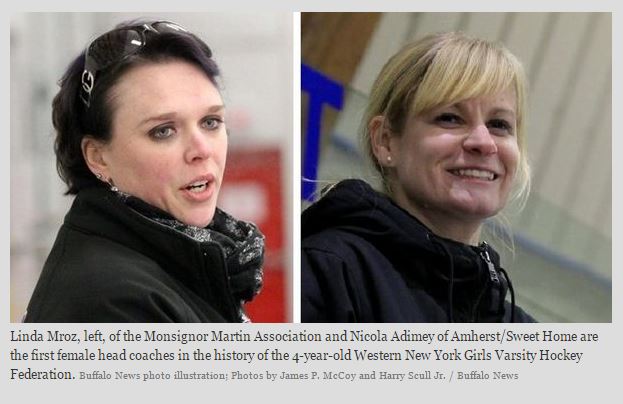 Two Coaches are Pioneers in Girls Hockey
Click Here for Buffalo News Article - Click Here for Article in PDF
---
Click Here For Tribute To Dr James Rusin
WNY Girls Varsity Ice Hockey Federation
Established 12/01/2010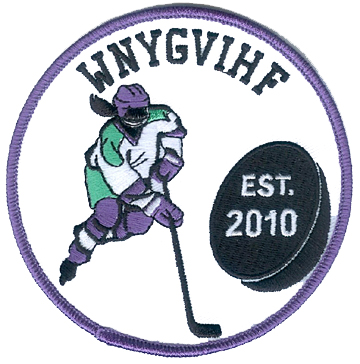 Finally!
Monsignor Martin 5 - Williamsville 1
1st Goal - MMAA's Tara Barnhardt
AD's Recommend Girls Varsity League by 2010-2011 Season
Read Buffalo News Article Here by Sandra Tan
Read AD's Final Recommendation to Superintendents Here

This is Girl's 4 Varsity Ice Hockey, a group of educated parents, supporters, tax payers and young women dedicated to seeing that school sponsored High School Ice Hockey becomes a reality in WNY next season, 2009 - 2010. Please carefully look through all the material and articles that are presented here. We certainly hope that our mission is successful so we need your support. Volunteer to do something for the cause. Attend your monthly school board meetings with your children dressed in hockey jerseys. Numbers don't lie, so if you show up en masse, you will make a difference.